Mission:
PLAY is committed to programs that benefit Autistic Youth, their families, and the community at large.
Values:
PLAY is a nonprofit agency dedicated to facilitating the wellbeing of families living with Autism. Focusing on healthy lifestyles by means of physical education and the development of essential social skills.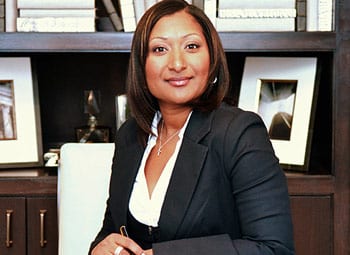 Voceta Frempong is a graduate of Sheridan College with a background in Fashion Design and a Business Administration Diploma from troIS College. Her business and fashion background allows her to work in both the fashion and Business world. Since she found out her son Jr. was diagnosed with Autism Voceta gave up her fulltime job to stay at home and take care of her children Acacia and her boys Junior and Josiah who are both autistic, she has dedicated her time to raising money and bringing awareness to Autism, since 2009 she has raised over one hundred thousand dollars for Autism Speaks and Physical Lifestyles for Autism Youth. Her goal is to one day hear the words your child no longer has autism.
Brent Celestine
Board Member
Born in Grenada, I migrated to Toronto at the age of 12 yrs. As a young man, I quickly developed an aptitude for sales and customer service, which became my platform to build a successful transportation company. With a strong team and a small fleet of trucks in the GTA, I was able to established great credibility within a growing Consumer Packaged Goods community. With over 20 years of business experience, I decided to leverage these skillsets and have since transitioned into the real estate industry. As a father I aim to teach my boys the importance of the 3 D's "Dedication, Determination & Discipline " in achieving their goals! While I enjoy making dreams come true helping my clients buy and sell residential and commercial real estate I do take the time to get a competitive round of golf in, and also give back to the community.
Michael Annis
Board Member
Michael is a proud father of 2 children, a boy Michael and girl Madison. As a parent Michael believes that having rules is important but also feels that children must be given enough control to make mistakes and learn from them.
Having previously owned and operated Night Clubs, Spa's and a Fitness Center, Michael has gained the understanding of what support many businesses require. Most small businesses do not have the internal resources to execute on initiatives and require support from outside sources. Since 2009 Michael has built a boutique marketing firm called Mevo, located in Oakville ON Canada where they support all marketing needs. Michael's passion is to help all businesses around the world no matter how big or small to be able to have a cost effective solution in order to compete equally for business market share.
Jim Flack is the Athletic Director and Men's Basketball Coach at Sheridan College. He has been named OCAA Coach of the Year six times consecutively, and was awarded the National Coach of the Year in 2002. Coach Flack is very active in teaching youth basketball clinics in both Canada and the United States. In his spare time, Jim plays and listens to jazz music and finds time for a game of golf. He and his wife Sheryl have a 13 year-old daughter, Riel, who is a point guard for the Brampton Warriors Basketball team.